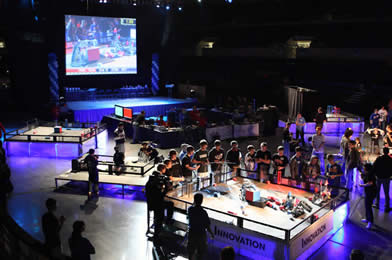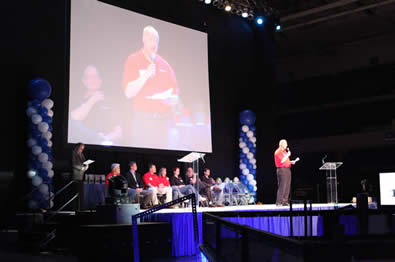 2008/2009 Promotional Video: CREATE Video


The CREATE Foundation is a 501 (c) (3) non-profit organization dedicated to aiding educational organizations, students, teachers and mentors in advancing the education of our youth in Science, Technology, Engineering and Math (STEM). Formed with the belief that compelling and engaging technology education for our youth is critical to our future, the Foundation supports robotics competitions that offer a unique, fun and very challenging year round activity. Borrowing a page from sports these head-to-head sports-like competitions stretch not only the students knowledge of technology but also stretch their teamwork, communication and leadership skills.
Headquartered out of Omaha, NE our many activities include workshops and seminars for teachers, coaches and team mentors. We support teams by actively supporting and hosting scrimmages and tournaments, including the Robotics Championship of the Americas.
Primarily a volunteer organization, CREATE is governed by a Board of Directors and guided by an Advisory Board. Both boards are filled exclusively with volunteers who are located throughout the United States.