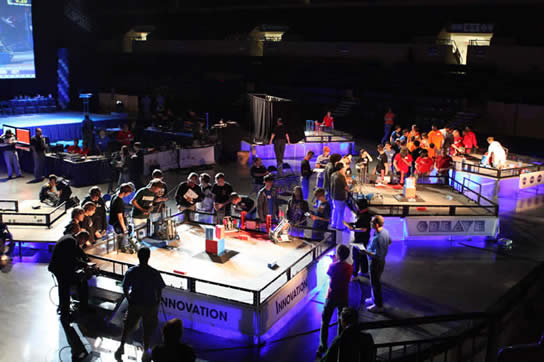 Privacy and Usage Statement
Link Disclaimer
This website includes links to other sites operated by third parties. We have not reviewed the information on other sites and are not responsible for any of the content on these sites. The inclusion of these links in no way indicates their endorsement, support, or approval of the contents of this site. By clicking on any of these links, you agree that the CREATE Foundation is not responsible for the content provided on the destination site.
We are not responsible for the actions, content, accuracy, opinions expressed, privacy policies, products, or services, or for any damages or losses, directly or indirectly, caused or alleged to have been caused as a result of your use or reliance on such information. We have the right to edit, remove, or deny access to content that is determined to be, in our sole discretion, unacceptable.
Trademarks
The CREATE Foundation logo is a registered trademark.
Vex is a registered trademark of Innovation First and is used here with permission.